Counsellor in Newport - Christian Davies-Trigg M.A.
Christian Davies-Trigg
In practice since 2005, is an innovative stress reduction therapist, psychotherapist and counsellor. Christian Davies-Trigg offers a natural approach for healthier living, greater relaxation, self awareness and inner peace. Christian has had a passion for counselling and in helping people overcome their challenges since his youth. He takes great care in continually developing his skills, but also to challenge his own ability to reach out to people who are in need of support. His approach is based on the idea that every person has the potential to grow beyond their perceived psychological limitations or find peace with where they are at in life. He is dedicated to improving mental health and well being and has worked with local authorities and Welsh Government to further this cause. He always attempts to provide a professional approach to his work but with a warm, open and relaxed manner. Christian provides counselling in Newport & Cardiff.
Qualifications & Training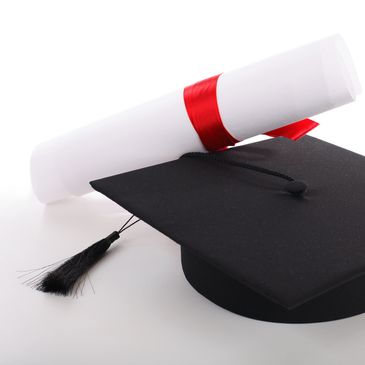 Christian is a fully qualified counsellor, psychotherapist and consultative supervisor. He has gained numerous qualifications and undertaken extensive training which include:
Masters Degree in Counselling (University of Wales)
Diploma in Consultative Supervision (University of Wales)
Certificate in Relational Couples Therapy (Centre for Relational Couples Therapy)
AQA Intermediate Certificate in Counselling (Coleg Gwent)
Introduction to Counselling (Leicester University)
Training in Brief Solution Focused Therapy (Cardiff University Counselling Service)
Diploma in Clinical Hypnotherpy (International Institute for Clinical Hypnotherapy)
Counselling Online training (Sally Evans)
Safeguarding and Child Protection training - Level 1, 2 & 3 (Barnardos & South East Wales LSCB)
Applied Suicide Intervention Skills Training (LivingWorks)
Enhanced Self-Harm Intervention Skills training (Gwent LSCB)
LGBTQ+ training (Mermaids)
Accredited member of the British Association for Counselling and Psychotherapy
BACP Register of Counsellors and Psychotherapists (Registered Number: 024878)
Experience
As an accredited member of the BACP (British Association for Counselling and Psychotherapy), Christian works in line with the Ethical Framework for the Counselling Professions. He currently has a private practice in counselling and has worked in organisations as a counsellor, clinical supervisor, counselling service manager and currently provides external consultancy to a number of organisations. Christian's career within the helping professions started in 2005 after completing a diploma in clinical hypnotherapy. He quickly moved to study counselling, and initially practised within the wellbeing service at Cardiff University. It was here that he provided support to students studying at the university. He subsequently moved to the staff counselling service at Cardiff University where he gained valuable experience in supporting staff with work related issues. He continued within the education sector as a counsellor within the staff and student counselling service at Coleg Gwent. He also worked for Barnardo's as a school based counsellor, supervisor and eventually coordinating the school based counselling for Barnardo's within the Vale of Glamorgan. Christian gained valuable experience in supporting children and young people while working within the schools service. He setup the secondary schools counselling service for Newport on behalf of the University of South Wales (USW) and managed the service for 7 years. During that time he also established the online counselling service (TalkingZone) and developed the framework for counsellors to work online with young people. He continues to provide training in counselling for USW as a visiting lecturer at the Newport Campus. His private practice in counselling was established in 2010 where he worked with numerous issues including anxiety, depression, relationships, OCD, loss, bereavement, sexual abuse, suicidal ideation, self-harm, childhood issues, sexuality, narcissistic and other personality disorders. He provides counselling for an extensive portfolio of employer assistance programs which has continued his staff counselling experience in supporting people with work related issues. The extensive knowledge and experience gained by working in organisations, private practice and managing counselling services, provided Christian with the opportunity to be instrumental in supporting the BACP and Welsh Government in the development of national guidance for counselling young people. As a qualified clinical supervisor, Christian has been providing supervision to counsellors and other practitioners in private practice and organisations since 2012.